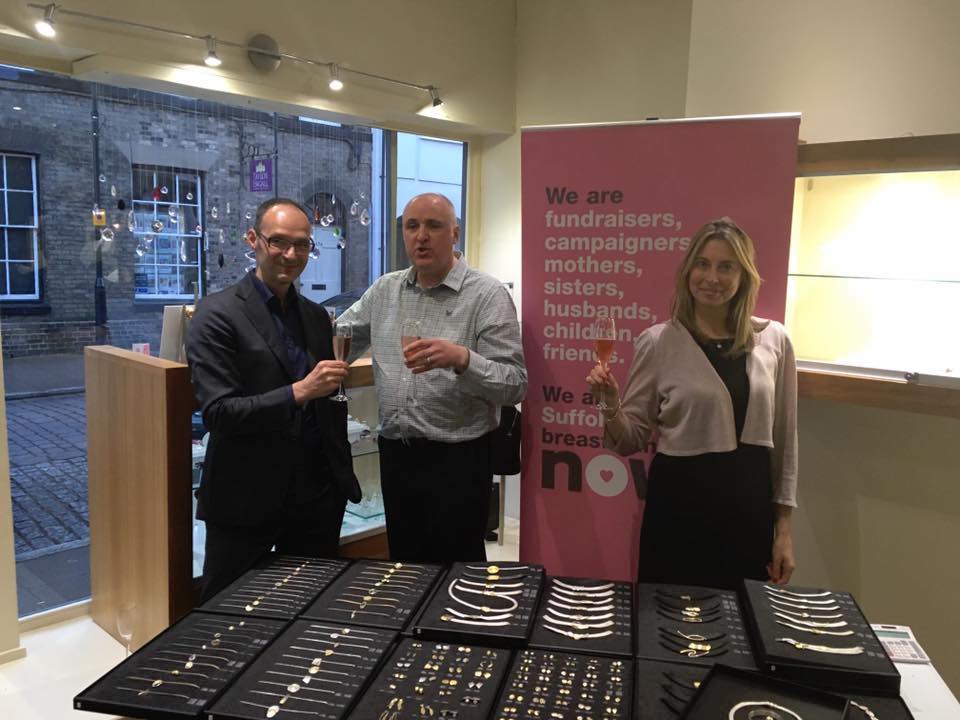 Fundraising partner for Suffolk Breast Cancer Now
A wonderful fundraising night at the store for our local Breast Cancer Now charity. Johannes Weege of Manu Jewellery Hameln came for the evening and allowed us to see to try on and to buy from his complete collection.
It was a lovely fun evening with plenty of bubbles! We donated a piece of Johannes work which was raffled on the night and 10% of profits were donated to the charity raising over £400 .
Johannes makes beautiful silver and 22ct yellow gold contemporary pieces a selection of which we always have at the store.