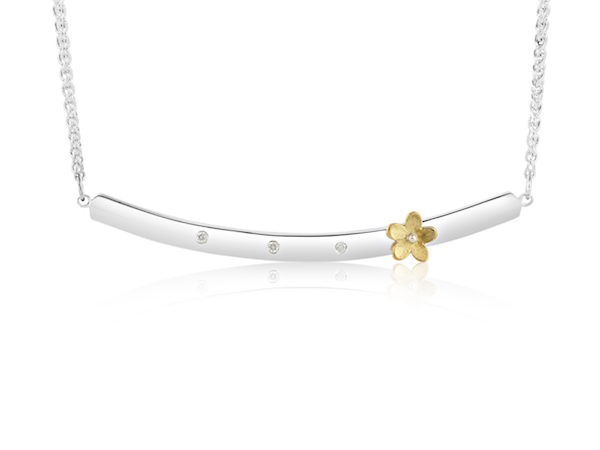 Michael's newest silver design for summer 2016
New for Summer 2016
Michael's newest silver design for summer 2016 .
A contemporary bar pendant set with 3 small diamonds and a stylised flower in brushed finished 18ct yellow gold.
At £325 this is the perfect gift for a special summer birthday or anniversary . The number of diamonds and flowers can be customised to your own specification.